The giant cruise ship 'Norwegian Jade' got rid of this tax by stopping by Marmaris Bay in order not to pay the 300 thousand euro tax that Greece wanted.
The Bahamian-flagged 'Norwegian Jade' cruise ship turned its route to Turkey after leaving Rhodes with 2,400 passengers.
Entering the Marmaris Bay, the 294-meter-long ship left the bay after 10 minutes and crossed into Greek territorial waters again and moved towards Mykonos. The reason why the ship changed its course and entered Turkish territorial waters was understood later.
If a non-EU country does not sail in the waters, the operator will have to pay a tax of 300 thousand euros to Greece, and the ship that stops in Marmaris has made it possible to travel internationally. Thus, the operator made a profit of 220 thousand euros by paying 80 thousand euros for taxes and fees to Turkey.
THE PEOPLE ARE SURPRISED
The people living in the district could not understand why the ship went as it had come while waiting for the ship to dock at the port. The 'interesting' situation led to social media posts saying "They came to catch fire, the captain lost his way, he came to Marmaris instead of Rhodes".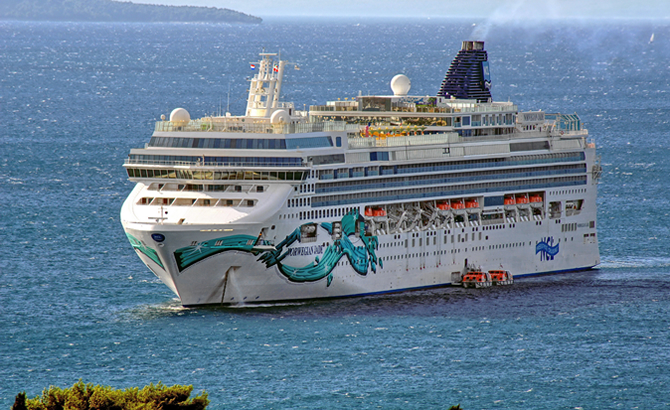 News2Sea
The opinions expressed herein are the author's and not necessarily those of News2Sea.
#reason #Norwegian #Jade #cruise #ship #entered #Turkish #territorial #waters #revealed