It was learned that on September 20, the VERA SU vessel belonging to Kamer Marine, which was sitting on the rocks in the Yaylata conservation area near Kamen Bryag in Bulgaria, was rescued from its location and towed to Varna Port after the dangerous cargo was unloaded.
The VERA SU was towed from the rocks near Kamen Bryag days after it ran aground in the protected area Yaylata locality in Bulgaria. The ship was diverted to Varna Port.
In order to prevent pollution of the environment, the nitrogen fertilizer load of the ship was unloaded beforehand. The lightening of the ship after unloading allowed it to sail. The decision of the Turkish company Kamer Marine, which owns the ship, on whether to give up Vera Su or not is awaited.
On the other hand, the expenses of the rescue operation of VERA SU will be covered by the insurance company. Speaking at the briefing at the Odesos Shipyard, Bulgarian Transport Minister Hristo Aleksiev said that otherwise they would file a lawsuit.
Noting that the owner's actions showed that the sole purpose of the ship was to sink, Aleksiev said, "The ship now belongs to our state. The ship will not be scrapped and will be repaired," he said.
The Panama-flagged 85.67-meter-long and 12.50-meter-wide 3217 DWT VERA SU vessel belonging to Kamer Marine, carrying nitrogen fertilizer from Ukraine to Varna, ran aground near the Yaylata conservation area on 20 September.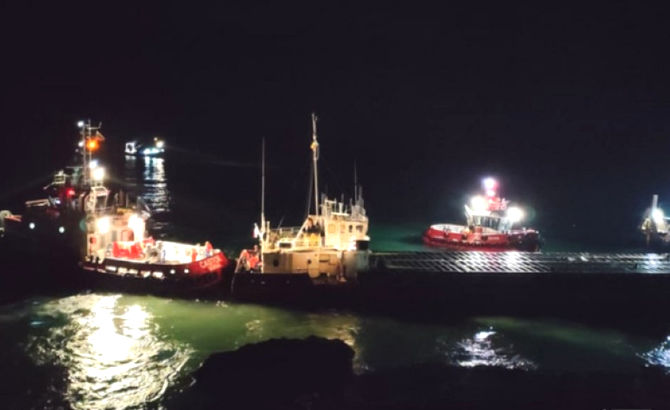 News2Sea
The opinions expressed herein are the author's and not necessarily those of News2Sea.
#VERA #ship #ran #aground #Bulgaria #rescued #towed #Varna #Port